In today's global manufacturing environment, quality, technical support and delivery are a given. The only element left to improve on is value!

At Apple Avionics Co, our capabilities reside internally and externally. We in-source Contract Management, Wide Area Work Flow (iRAPT/WAWF) requirements, Vendor Shipping Module (VSM) support, and team with our trusted suppliers to provide manufacturing and packaging. Together we add value to the supply chain by focusing on our respective strengths and each doing what we do best.
Apple Avionics Co provides contract administrative services and supply chain management in support of our clients and vendors. We strive to add value in all areas of supply chain management and depend on our team to exceed contract administrative objectives. Apple Avionics Co can help lower administrative overhead and processing time by providing post-award contract services and fulfilling Wide Area Work Flow (iRAPT/WAWF) system requirements. We also provide shipping details and support for all VSM (Vendor Shipment Module) requirements. Manufacturers can focus on production and we'll take care of the rest. Working together we can ensure that all materials meet quality requirements and are delivered on time.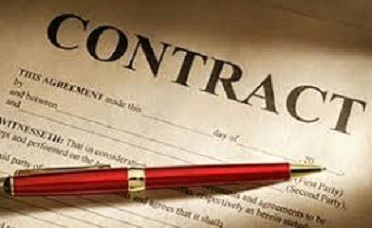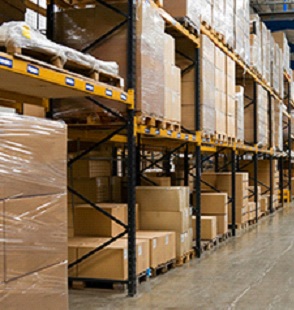 Apple Avionics Co utilizes its vast supplier network to provide military packaging services for manufacturers that do not have this capability or would rather leave the packaging to someone else. Whether your requirement is for heavy duty custom made crates and platforms or the handling of fragile electrical components, we are teamed with packaging specialists who are well trained to inspect, package and label your goods prior to transport. We have a supplier near you and guarantee that the stringent requirements put forth by the Department of Defense are properly adhered to and the materials are protected from deterioration and damage to ensure safe transport to their intended destination.
Dealer – Product Components & Sub-Assemblies
While Apple Avionics Co focuses on the administration, our highly qualified manufacturing sources stand ready to serve with an array of manufacturing processes and services. When parts or materials are required, we will combine our resources to assist every step of the way.
Teamed with our suppliers, Apple Avionics Co is capable of providing the following manufacturing processes and services:
Precision High Tech Machining
When there is no margin for error. Serving the aerospace, medical, defense and specialty industries.
Engineered Metal Products – Investment Castings
Complete service from design, rapid prototypes, and production. Includes secondary operations – heat treat, machining, coatings & assembly.
Tooling and Gauging
Dies (stamping, molds, die cast), fixtures, specials and gages, including complete metrology systems for SPC
Prototypes
Development and pre-production.
Castings
Investment and die castings.
Plastics
Injection molding and extrusions.
Laser cutting
Steel plate up to ½" (12mm) thick. All materials.
Stamping
Simple to complex. Single position, progressive, and compound dies. Manual or fully automated.
Forming
Roll forming, tube forming bending and brake.
Welding
Manual and automatic, MIG, TIG, seam, circumferential. All materials.
Fabrication
All processes for sheet metal and structural shapes.
Extrusions
Includes high volume secondary processing. Sawing, machining, sizing, and sub assembly.
General Machining
All processes and materials. Prototype through high volume production. CNC, cells, stand-alone specials, dedicated or flexible systems, dial index or transfer line.
Assembly
Low or high volume, sub or final assemblies, manual or automatic.
Federal Supply Codes Supported
Apple Avionics Co has an extensive history of servicing many different Federal Supply Codes.  If you are a manufacturer interested in becoming an approved source for military aviation parts, please feel free to contact us. We currently offer products for the following FSC's:
1560 Airframe Structural Components
1630 Aircraft Wheel and Brake Systems
1660 Aircraft Air Conditioning, Heating and Pressurizing Equipment
2530 Vehicular Brake, Steering, Axle, Wheel and Track Components
2810 Gas Reciprocating Engines, Aircraft
2840 Gas Turbines and Jet Engines, aircraft
2915 Engine Fuel System Components, Aircraft
2935 Engine Cooling Systems Components, Aircraft
2945 Engine Air and Oil Filters, Aircraft
2995 Miscellaneous Engine Accessories, Aircraft
3020 Gears, Pulleys, Sprockets, and Transmission Chain
3110 Bearings, Anti-friction, Unmounted
3130 Bearings, Mounted
4140 Fans, Air Circulators and Blower Equipment
4320 Power and Hand Pumps
4440 Driers, Dehydrators and Anhydrator
4710 Pipe, Tube and Rigid Tubing
4730 Hose, Pipe, Tube, Lubrication and Railing Fittings
4820 Valves Non-powered
5120 Hand Tools, Non-edged Non-powered
5305 Screws
5310 Nuts and Washers
5320 Rivets
5330 Packing and Gasket Materials
5340 Hardware, Commercial
5355 Disks and Stones, Abrasive
5365 Bushings, Rings Shims and Spacers
5850 Visible and Invisible Light Communication Equipment
5905 Resistors
5915 Filters and Networks
5935 Connectors, Electrical
5945 Relays and Solenoids
5960 Electron Tubes and Associated Hardware
5962 Microcircuits, Electronic
5975 Electrical Hardware and Supplies
5980 Optoelectrical Devices and Associated Hardware
5990 Synchros and resolvers
5996 Amplifiers
5999 Miscellaneous Electrical and Electronic Components
6110 Electrical Control Equipment
6130 Converters, Electrical, Non-Rotating
6150 Miscellaneous Electric Power and Distribution Equipment
6220 Electric Vehicular Lights and Fixtures
6240 Electric Lamps
6320 Shipboard Alarm and Signal Systems
6615 Auto Pilot Mechanisms and Airborne Gyro Components
6625 Electrical and Electronic Measuring Instruments
6680  Liquid and Gas Flow, Liquid Level and Mechanical Motion Measuring Instruments
6685  Pressure, Temperature and Humidity Measuring Instruments
6760  Photographic Equipment and Accessories
9905  Signs, Advertising Displays and Identification Plates
1620 Aircraft Landing Gear Components
1650 Aircraft Hydraulic, Vacuum and De-icing System Components
1680 Miscellaneous Aircraft Accessories Components
2805 Gas Reciprocating Engines, Except Aircraft
2835 Gas Turbines and Jet Engines, except Aircraft
2910 Engine Fuel Systems Components, Non-aircraft
2925 Engine Electrical Systems Components, Aircraft
2940 Engine Air and Oil Filters, Non-aircraft
2990 Miscellaneous Engine Accessories, Non-aircraft
3010 Torque Converters and Speed Changers
3040 Miscellaneous Power Transmission Equipment
3120 Bearings, Plain, Unmounted
4130 Refrigeration and Air conditioning Components
4310 Compressors and Vacuum Pumps
4330 Centrifugal, Separators and Pressure and Vacuum Filters
4620 Water Distillation Equipment, Marine and Industrial
4720 Hose and Flexible Tubing
4810 Valves Powered
4920 Aircraft Maintenance and Repair Shop Equipment
5220 Inspection Gages and Precision Layout Tools
5306 Bolts
5315 Nails, Machine Keys and Pins
5325 Fastening Devices
5331 O-Rings
5342 Hardware, Weapon Systems
5360 Coil, Flat, Leaf and Wire Springs
5826 Radio Navigation Equipment, Airborne
5895 Miscellaneous Communication Equipment
5910 Capacitors
5930 Switches
5940 Lugs, Terminals and Terminal Strips
5950  Coils and Transformers
5961 Semiconductor Devices
5970 Electrical Insulators and Insulating Materials
5977 Electrical Contact Brushes and Electrodes
5985 Antennas, Waveguides and Related Equipment
5995 Cable, Cord and Wire Assemblies
5998 Electronic Assemblies, Boards, Cards and Hardware
6105 Motors Electrical
6115 Generators and Generator Sets, Electrical
6145 Wire and Cable, Electrical
6210 Indoor and Outdoor Electric Lighting Fixtures
6230 Electric Portable and Hand Lighting Equipment
6250 Ballasts, Lamp holders and Starters
6610 Flight Instruments
6620 Engine Instruments
6670  Scales and Balances
6695  Combination and Miscellaneous Instruments
9320 Rubber Fabricated Materials